How the Architecture Industry uses CAD | Established Practices and New Trends
It is no debate that CAD has made the life of architects easier. Before the onset of CAD in architecture, designs were represented as 2D drawings drafted by hand. The use of CAD in architecture opened the doors for digital drafting and 3D visualisation by the power of computers.
What is CAD?
CAD is exactly what it sounds like– Computer Aided Design. It is the technique of design and rendering of 2D or 3D drawings and models using digital applications.
CAD has applications in many industries like product, manufacturing, engineering, jewellery design etc. The architecture industry uses CAD features to ideate, design, draft and visualize in a single program.
The use of CAD in the industry is so prominent that it has evolved into Computer-Aided Architectural Design (CAAD). These applications have a database of construction knowledge and building parts.
The Origins of CAD in Architecture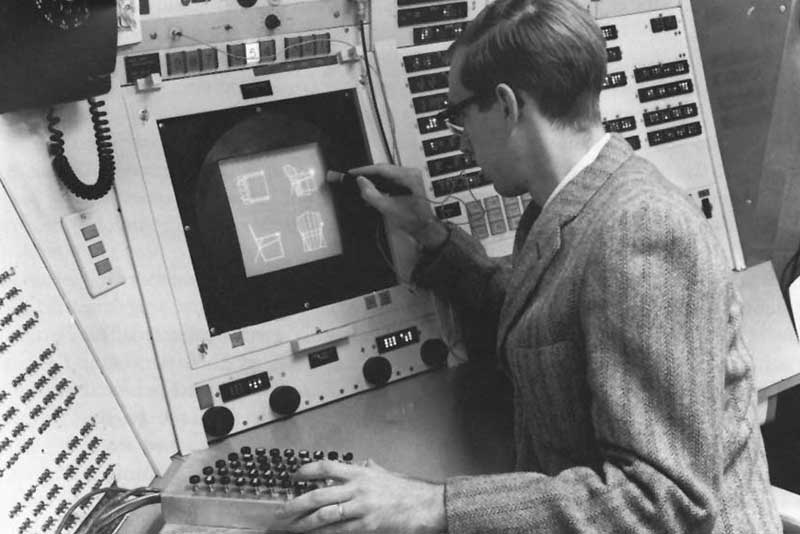 When architects were troubled by repeatedly revising the same drawings, they let out a cry for help. Manual drafting techniques were becoming tiresome.
'Do we really have to redraft everything again, only because the client didn't like this one corner!', they asked themselves.
'No!' echoed a voice, quite not human.
That was when computers were employed to assist architects. It was in the early 60s when Patrick Hanratty, an employee at General Electric, developed DAC. It was the first system to use interactive graphics and numerical programming.
In a couple of years, Ivan Sutherland came up with a system for using a light pen to draft on a CRT. He called it 'Sketchpad', which is considered the first-ever CAD software.
Hanratty refined the system further and developed 'ADAM'. It was "the first integrated, interactive graphics design, drafting and manufacturing system." This system formed the basis of most CAD programs that we know today.
Why use CAD in Architecture? | Importance of CAD in Architecture
CAD is used in the architecture industry to create, change and optimise the design process. It allows accurate representations that can be refined easily, thus improving the quality of design.
Using CAD in architecture saves the time that goes into revising drawings. It allows 3D visualisation of the design to effectively communicate its various features in detail.
How does the Architecture Industry use CAD?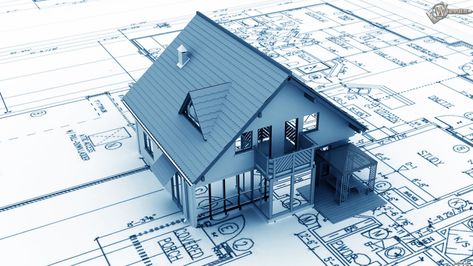 CAD provides precise and accurate drawings in both 2D and 3D. It makes the creation and depiction of extensive plans easier and more efficient. Complex designs or elaborate plans containing multiple elements are manageable using CAD software.
Using CAD applications also makes editing and revising quicker. The plans, designs and their elements are stored in the database and can be recalled at will. Architects no longer have to start from scratch for every new design.
With the latest cloud-collaboration technology, CAD drawings are accessible by contractors/ engineers on-site. All parties involved can check the latest files, compare revisions and provide relevant insights.
Visualisation and simulation also form a part of the CAD workflow. Real-world situations are recreated in the digital environment through data and satellite imagery. The design is then tested using simulation techniques. This brings clarity to the design elements of the project, along with its different features-- structural strength and energy efficiency.
The Best Way to Use CAD in Architecture | Popular CAD Software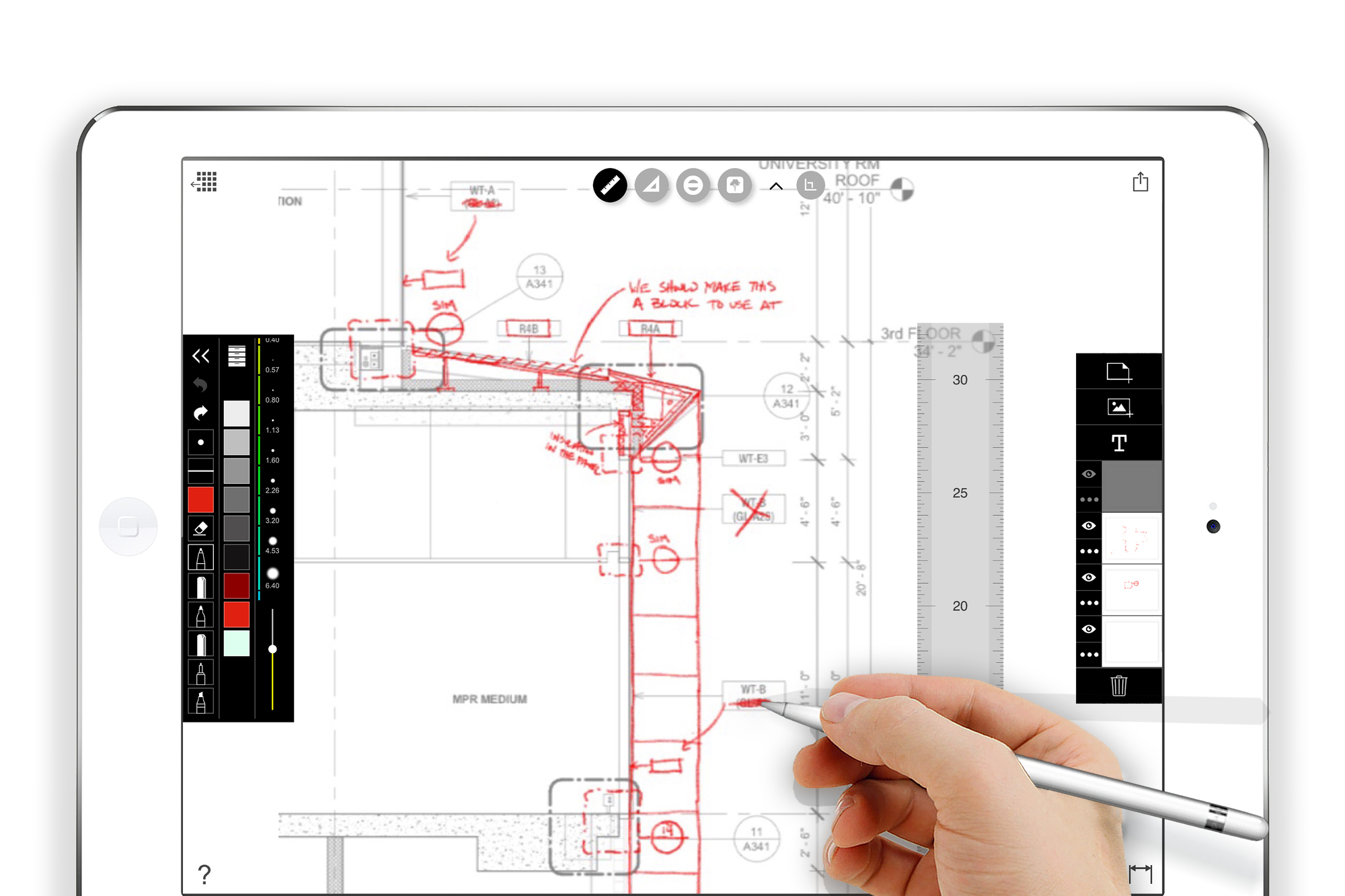 Today, there are many CAD software available in the architecture industry. All of them are developed with a specific function in mind but can be adapted for different applications.
Here are the top 5 CAD applications extensively used in the architecture industry:
Autodesk AutoCAD Architecture
It is the architecture variant of one of the most popular CAD software, AutoCAD. AutoCAD Architecture allows users to create 2D & 3D designs, with documentation and schedules. The design elements are all linked to one another- shifting the wall might also change the position of the door.
A program with impressive 3D capabilities. It is used extensively by designers and engineers. SolidWorks includes part, assembly and drawing capabilities with built-in rendering, animation, and simulation.
A cloud-based design software used for modelling, CATIA is utilised in many industries. It is one of the best surfacing tools, along with system designing such as electronic HVAC.
This BIM software has 2D and 3D drafting and visualisation features. It is extensively used as a tool for Building Information Modelling but is often used in CAD processes.
A cloud-based structural engineering software. It allows the modelling, and design of structures while analysing issues like bending and stress. It helps identify and repair issues with structures.
So, What's trending with CAD?
The efficiency of CAD workflows doesn't directly imply their effectiveness. Many architects and designers still prefer to initiate a design using pen and paper before transferring it to CAD. Besides, CAD processes still contain a number of repetitive tasks that can be automated.
Latest technology like Scan2CAD allows for a smooth translation of hand-drafted drawings into CAD formats. Using the power of AI/ML for automating CAD processes has also streamlined the workflow to make it less time-consuming and more efficient.
nCircle provides customised solutions for CAD customization and automation. We use the latest technology to optimise your CAD workflow using the power of AI/ML. Our expert team provides extensive insight and efficient services to automate CAD processes, streamline workflows and improve collaboration.
FAQs: Use of CAD in the Architecture Industry
Q. Do architects still use CAD?
Yes. CAD software is extensively used in the AEC industry for the design, development, and communication of buildings, structures, and spaces.
Q. What does CAD mean in architecture?
CAD or COmputer-aided design is the technique of design and rendering of 2D or 3D drawings and models using digital applications.
Q. What are the advantages of CAD in architecture?
Using CAD systems in design lowers production costs and shortened project timelines. It saves time that goes into revising from scratch while providing accurate and precise drawings.
Q. How CAD is used in design?
In design, CAD is used by architects, engineers and construction managers to create 2D and 3D representations and visualisations.
Q. What are the 3 benefits of CAD?
Using CAD, you can:
⦁ Save Time
⦁ Improve Accuracy
⦁ Increase productivity
Q. When was CAD used in architecture?
The earliest CAD programs were developed around the 70s, and the popular ones today entered the market in the 90s.