How BIM Automation can help you overcome the Era of Recession
Historically, the construction industry has always been one of the last entrants to the party of 'automation & new technology adoption'. The slow-paced adoption of automation has been one of the biggest problems plaguing the AEC sector. However, in the last few years, the industry has realized its potential and is embracing it. Hence, the early adopters of digital processes will have an upper hand in the industry. Even in an unsettling environment, digital transformation has been a respite to pave way for booming growth.
You may have heard the well-deserved applause for BIM in adding comfort, speed, and precision to design processes. But, merging automation takes it to another level. BIM Automation has proved to be one such source of respite for global creators. Automating workflows in BIM has been a revelation, opening doors to faster timelines and better precision.
Debunking the Myths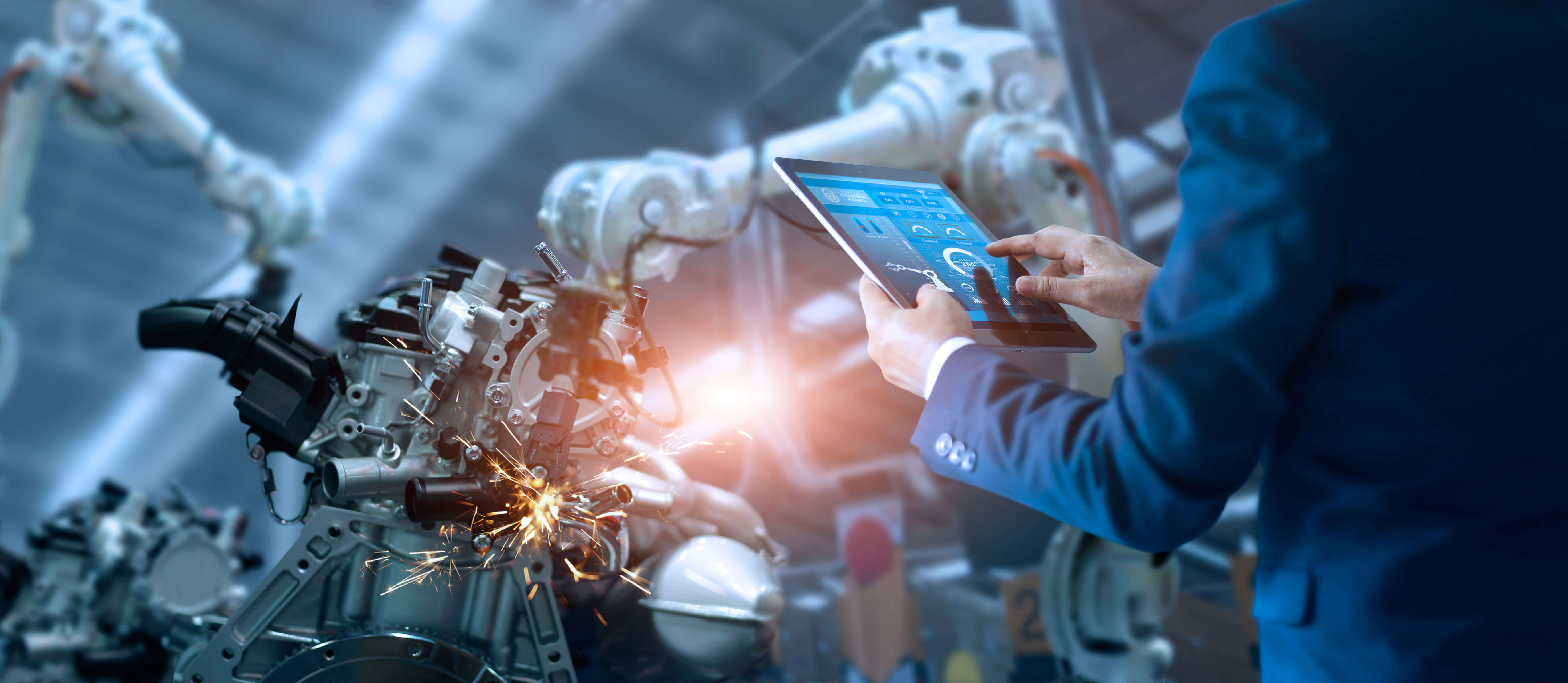 Before we get into the nitty-gritty of how automation in BIM can aid a design process, let's bust a few myths about it.
Myth: New Workflow means a New Team
Truth: All it takes is a Training Session and Practice
Getting your hands-on on a newer technology is more about training your team than revamping it. A few training sessions can get the existing team paced up to embrace it.
Myth: Start-Up cost of BIM Automation is too high
Truth: Think long-term ROI returns
There's always a cost involved in setting up a new and advanced workflow. BIM automation might be on a higher edge when it comes to the initial investment. But, it guarantees multifold rewards in the long run. The initial investment can prove to be fruitful as you progress and gain expertise with it. Moreover, automation in BIM leads to error-free designs that save you from cost hikes.
Myth: BIM is related to only 3D Modeling
Truth: It's a holistic system that fosters better collaboration and clear communication
Apart from the 3D visualization of a structure, BIM serves as a collaborative tool. It can boost productivity and handle documentation and calculations in no time. Along with a visual representation of a design, BIM gives greater outputs with maximized accuracy.
Myth: BIM Automation is another trend.
Truth: It is a need of the hour and a MUST for the Future
Many might consider BIM Automation another swing in the design approach, there's much more to it. Automation in the construction process boosts the value of your design, aids in collaboration, and limits errors. Due to this, there is minimal wastage of resources and a reduced monetary loss.
Automation has extended far beyond being a mere trend to a mandate. Countries like the United Kingdom have set a priority on high focus for BIM in construction. This cutting-edge technology is acting as a catalyst for taking construction to the next level.
10 Reasons why BIM Automation is causing a positive stir in the AEC Industry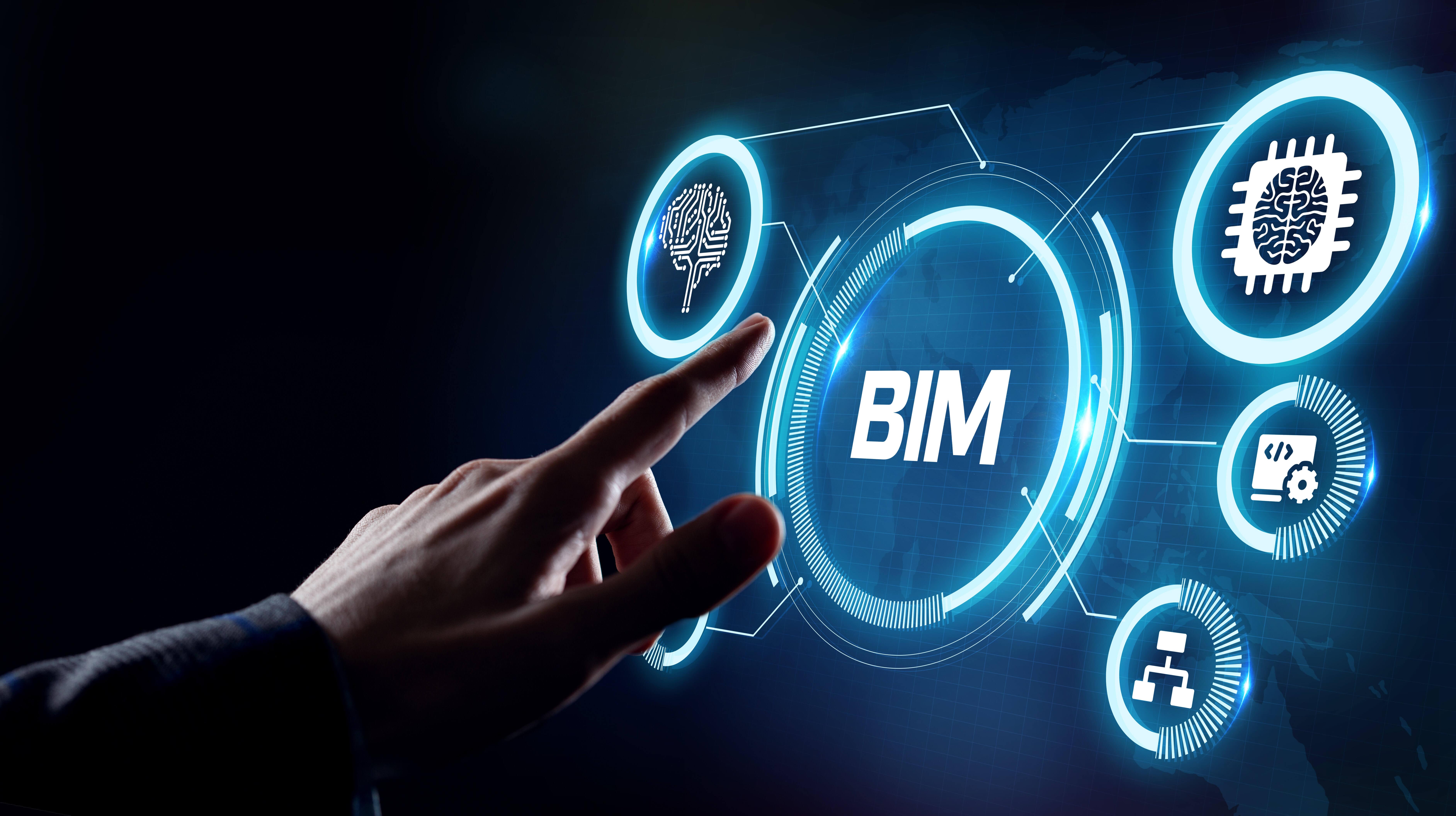 1. Scalability
BIM automation has a versatile approach to delivering to every kind of project. It is fit for both small-scale and large-scale architecture or urban planning developments.
2. Precision
One of the advantages of adopting BIM Automation services is its accuracy and eye for detail. It promises efficiency while having a fast-paced process. The accuracy and detailed analysis of each aspect help in creating a holistic design.
3. Smarter and Affordable
When you let technology take a lead in hefty tasks, the bandwidth for errors reduces while the speed increases. As a result of this clash-free and automated approach, BIM Automation's operational costs stay low. The need for rework and quantity imbalance is reduced due to computational analysis. It is a smarter approach to creating the innovative designs of today.
4. Delivery before Deadline
BIM Automation saves you a great deal of time by cutting down on unproductive manual operations. Adapting these advanced services can help you focus on other business-oriented activities like team coordination, training, and expansion.
5. Increased Productivity
Productivity plays an important role while ticking the tasks off your list. BIM Automation boosts it as it simplifies the process and streamlines your tasks. These services carry out repetitive tasks at ease, enhancing the quality of work.
6. Reduced Risks
BIM Automation highlights the probable risks and clashes in the design. Identification of these crucial points at an early stage minimizes the risk of revisions.
7. Focus on Customer Retention and Relationship Building
With an automated approach, you're sure to end up with some extra time. You can focus on providing top-tier customer services. The concept of automation can be applied in the customer support cell as the data feeds into the systems. While a major setback for most businesses is their ability in extending customer support, an automated model can fix it.
8. Reduces Human Error
Manual efforts in a crisis might lead to more errors, Automation can help minimize it. More so in a recession era, computerized programs will stay efficient and consistent.
9. Facilitates Cross-disciplinary Collaboration by merging the Communication Gap
The communication gap is one of the major concerns in the construction industry. A lot of time is 'Lost in Translation' within team coordination. BIM Automation can bridge it with its succinct systems that foster connection and collaboration across all teams.
10. Elevating Workforce Management
BIM serves as a central platform holding information particular to a project. This gets updated even if a little tweak is introduced in the planning or design. With transparency maintained in multiple teams, the need for prolonged meetings is cut down. There's an efficient involvement of different stakeholders at the right stage. nCircle has pioneered systems for BIM automation that are encouraging collaboration with clear and crisp processes.
How are the AEC's Key Leaders embracing BIM Automation for the better….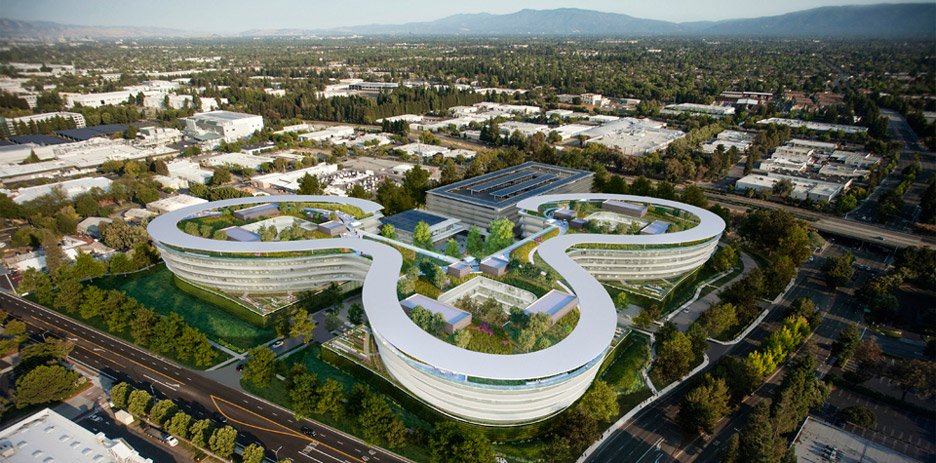 Apple's Silicon Valley campus by HOK
Key decision makers and business owners are embracing newer approaches to automation like never before. This is taking them a step closer to efficient results with minimal time and effort. HOK—a premier global design practice has been at the forefront of adopting automation technology and BIM for their stellar works. The CEO, Patrick MacLeamy stated, "Around the world, I want people to think of us as the smartest firm out there for managing technology and information." HOK's CAD director, Mario Guttman, stated a similar thought on how the building industry needs to revamp its ways of working. He adds, "It's about the building industry using computers and new ways of working to be more efficient and create a better build environment."
When asked about how automation technology with nCircle served well for Autodesk, Jim Quanci, the Senior Director ADN at Autodesk quotes, "nCircle is the leader in offering custom development services integrated with the latest technology. Their partnership offers a groundbreaking experience through the application of design and engineering data". Biplab Sarkar, CEO at Vectorworks was on the lookout for a competent off-site development team for automation. He adds, "The team at nCircle is extremely professional and competent. The quality and enhanced functionality delivered on time help in solving multiple issues with ease".
There's no denying the fact that pioneers in the world of design and architecture are stepping up in adopting the latest techniques. They're realizing the potential of BIM Automation and gearing up their systems to deliver faster and better. UK CAD manager at HOK, Miles Walker states that "The benefits will be huge, and will become increasingly evident as projects progress. One of the main strengths of BIM is that it ensures projects are in a good position when they reach the construction phase."
Clear the Clutter with BIM Automation
'Machine Learning' or 'Automation' are more than buzzwords. They are aiding the construction industry by clearing the clutter in the design process. This hassle-free and error-proof approach is allowing higher precision.
One of the pioneers in the BIM Automation industry, nCircle with its decade-long leadership is disrupting traditional workflows to come up with systems that aid a holistic design.
FAQ's
1. Is BIM Automation the future of architecture?
Although BIM has remained a major highlight in the AEC world for the last two decades, the future lies with a one-step-ahead approach that's promised with automation in BIM. This approach is built to deal with the design complexities of the future.
2. How is BIM evolving?
With the surge in the popularity of prefabricated materials and buildings, even the demand for BIM automation is on a hike. The adoption of modular structures on this planet and an attempt for interplanetary constructions take BIM further ahead from the 3D visualization to an approach that aids in complex architecture.
3. How can you automate your traditional workflows?
Owing to the breakthroughs in technology, the conventional ways of architecture can be automated with a breeze. These computerized mechanisms can perform multiple tasks in less time for faster delivery and completion of projects.
4. What can be covered under Machine Learning?
Machine learning is a novel algorithm adopted in design that deals with adding data, processing information, model development, and deployment. This will result in human-centric designs with a touch of personalization and analysis.
5. How do you decide which process to automate?
The best way to pick the process to be automated is by considering the time consumed by it. In case of time-sensitive deadlines, it's best to opt for automation in repetitive work. It can also be added to the processes that need to be error-free.
6. What types of processes are good candidates for automation?
When it comes to picking processes to be automated, there are a plethora of options that can come under these. From streamlining works with automation to time tracking and business intelligence, you can automate as many as tasks you can to minimize extra hours being put even for the simplest tasks.
7. What is the first step to approaching automation?
As you take a dip into the sea of automation, the first step is to analyze the existing methods and judge which process can turn out to be beneficial with automation applied to it.
8. What are the requirements for automation?
The basic requirement for automation is that it should take up multiple tasks and promise clash-free results. This can only be ensured if there are proper safety systems and power distribution offered to the systems. There's also a need to set up a communication system for collaboration among different design teams.